Alasdair Fraser
biography | album reviews | selected discography | selected performances | awards | comissioned compositions | critical acclaim |

". . . one of Scotland's most valued tradition-bearers."
— BBC Radio Scotland

"the expressive gamut from deep Celtic melancholy to joyful jig, his fiddle imitations of the bagpipe almost unbelievable, the whole rendered with a humble sincerity, flawless virtuosity and just about the sweetest sound since Fritz Kreisler."
—L.A. TIMES

"Alasdair Fraser is recognized throughout the world as one of the finest fiddle players Scotland has ever produced. [His] name is synonymous with the vibrant cultural renaissance which is transforming the Scottish musical scene." —SCOTS Magazine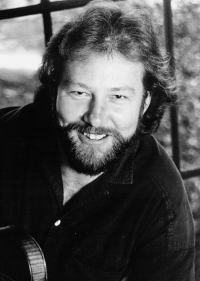 Master Scottish fiddler Alasdair Fraser is a consummate performr. His dynamic fiddling, engaging stage presence, and deep understanding of Scotland's music have created international demand for his solo appearances and concerts with a variety of ensembles. Alasdair has been a major force behind the resurgence of traditional Scottish fiddling in his homeland and the U.S., inspiring legions of listeners and learners through his recordings, annual fiddle courses, and concerts. He has represented Scotland internationally through performances sponsored by the British Council and has been awarded touring support by the California Arts Council, with the ranking of "highest priority for inclusion on the roster; considered 'model' in stature."

Fraser has been featured on over 100 television and radio shows in the UK and on several nationally-broadcast programs in the US, including CBS Sunday Morning, NPR Morning Edition, A Prairie Home Companion, and The Thistle & Shamrock. On The Kennedy Center Honors (CBS TV) Fraser played a special solo tribute to honoree Sean Connery, a fellow Scot, in a segment that included Catherine Zeta-Jones. Alasdair has made guest appearances with groups as diverse as Los Angeles Master Chorale, The Waterboys and The Chieftains, and as featured soloist along with Itzhak Perlman at New York's Lincoln Center. His film credits include feature performances on the soundtracks of several major films, including The Last of the Mohicans and Titanic.

Alasdair has released several critically acclaimed albums, including the Indie Award-winning Dawn Dance ( Best Celtic Album of 1996), and most recently, Legacy of the Scottish Fiddle, Volume One, on which Fraser and longtime collaborator pianist Paul Machlis pay tribute to Scotland's master fiddle composers of the past 250 years. Fraser has contributed to more than 50 albums as guest artist, and his music has been included on top selling Celtic and New Age compilation albums totaling nearly two million in combined sales.

Alasdair's richly expressive playing transports listeners across a broad musical spectrum, ranging from haunting laments from the Gaelic tradition to classically-styled airs, raucous dance tunes, and improvisations based on traditional themes. His vast repertoire spans several centuries of Scottish music and includes his own compositions, which blend a profound understanding of the Scottish tradition with cutting-edge musical explorations. He weaves through his performances a warm and witty narrative, drawing from a deep well of stories and lore surrounding Scotland's musical heritage.
Fraser performs in concert as a soloist; with pianist Paul Machlis; with Scottish guitarist Tony McManus; with cellist Natalie Haas, and with his band Skyedance, which features new music arranged for fiddle, pipes, flute, keyboards and percussion. In great demand as a dance musician, Alasdair plays for Scottish country dancing with pianist Muriel Johnstone. He also directs the 60-member San Francisco Scottish Fiddlers orchestra.

Through two summer programs that he founded nearly two decades ago - the Valley of the Moon Scottish Fiddling School in California and a week-long course on the Isle of Skye - Alasdair has inspired hundreds of aspiring and accomplished musicians. Several of his tunes are now standard in the repertoire for Scottish, Irish, and contra dancing, and can be heard in sessions from Edinburgh to Canberra. His compositions have been featured in new choreography commissioned by the Richmond (Virginia) Ballet and Shiftworks Dance Ensemble. His commissioned works include "Fettercairn Suite" for Whyte & Mackay Distillers.

Fraser lives with his wife and two sons in the Sierra Nevada foothills of northern California, operating his own Culburnie Records label and making frequent trips to Scotland and beyond for numerous engagements.


". . . the best Scottish fiddler of this generation, accompanied on piano in music that inspires. —Bill Compton, Sacramento News & Review "This album is a beautifully played musical history and a must for any collector."

—New Age Voice



"It's a beautiful recording. These will, I'm sure, soon be regarded as the definitive versions of these classic tunes. Alasdair has outskinnered Skinner with this one!"

—CIXX-FM, Canada
Return to Kintail - Alasdair Fraser & Tony McManus
"Two of Scotland's most sublime instrumental talents... Fraser's intensively expressive phrasing and astonishing dynamic range achieve joyful symbiosis with McManus's intricate, silvery picking and agile rhythmic twists."

—The Scotsman
"Alasdair Fraser in top form, with tremendous musicians, great tunes and arrangements." —Folk Roots
"An album to be savoured."

—Living Tradition
Fraser's fiddle ties it all together, bending in gypsy seduction one moment and flickering pyrotechnics the next... Skyedance steps up as an important, all-instrumental Celtic band. —Billboard Magazine
Skyedance is easily on of the finest Scottish electric/acoustic ensembles of the past decade. It is stunning to hear a group of such caliber.

— Ben Kettlewell, Alternate Music Press
"The sound of expertise - a sound to behold ... fiddle, pipes, flute and bass working tightly together, with lyrical rippling piano and the most considerate and imaginative of percussionists." ¾The Glasgow Herald
"Jazzy undercurrents and Fraser in full, graceful flight." ¾The Scotsman
"A gorgeous album of contemplative and soul-stirring music." —Los Angeles Times
"Joyously upbeat and liberating; impossible to resist." —New Age Retailer
"The many voices of the Scottish fiddle, whether derived from the skirl of the pipes or Gaelic song, or the more luscious tones of Fritz Kreisler.put across with consummate skill."

¾

Aberdeen Press & Journal

SELECTED DISCOGRAPHY

as featured artist:
Portrait of a Scottish Fiddler (Culburnie, CUL009)
Skyedance, with Paul Machlis (Culburnie, CUL101)
The Driven Bow, with Jody Stecher (Culburnie, CUL102)
Dawn Dance (Culburnie, CUL106)
The Road North, with Paul Machlis (Narada)
Way Out to Hope Street, with Skyedance (Culburnie, CUL111)
Return to Kintail, with Tony McManus (Culburnie, CUL113)
Labyrinth, with Skyedance (Culburnie, CUL116)
Legacy of the Scottish Fiddle, Volume One, with Paul Machlis (Culburnie, CUL118)

as guest artist:
The Fiddler's Friend, by Barbara MacDonald Magone (Culburnie, CUL103)
The Bright Field, by Paul Machlis (Culburnie, CUL107)
Crossing to Scotland, by Abby Newton (Culburnie, CUL110)
Sanctuary, by Twila Paris
Leaving the Land & Summer of My Dreams, by Jean Redpath
The Water is Wide & I Have Seen the Highlands, by Alex Beaton

with various artists:
Auld Lang Syne (Culburnie, CUL117)
Celtic Odyssey (Narada)
Celtic Twilight I * (Hearts of Space
Celtic Twilight II (Hearts of Space)
Swoon II* (Australian Broadcasting Co.)
The Wilderness Collection (Narada)
The Gathering (Real World)

* denotes "Gold" records
- Kennedy Center Honors (nationally televised US)
- Titanic (Film Soundtrack performance)
- Soldiers (Film Soundtrack performance)
- The Spitfire Grill (Film Soundtrack performance)
- Last of the Mohicans, 20th Century Fox (Film Soundtrack performance)
- Wyatt Earp, Warner Bros. (Film Soundtrack performance)
- CBS TV Sunday Morning
- A Prairie Home Companion, American Public Radio, Disney TV
- Sounds Gaelic, Scottish Television (STV)
- The Late Late Show, TV, Ireland
- Songs of Scotland, British Broadcasting Corp., TV
- Good Morning Texas (ABC)
- Stage 9, PBS TV
- Hogmenay at Scone Palace, Grampian TV (nationally televised UK)
- Arts National, Canadian Broadcasting Corp.
- Robert Burns of Scotland, National Public Radio (US) broadcast
- The Thistle and Shamrock (NPR)
- BBC Radio, Gaelic Music and Song series, and Tour of the Western Isles
- BBC Radio Scotland, numerous performances: Travelling Folk, Queen Street Gardens, Shepherd's Fancy, Mr.Anderson's Fine Tunes
- Edinburgh International Festival
- Edinburgh Festival Theatre, Robert Burns Celebration
- "Fiddles on Fire," tour throughout Scotland and England
- Shetland Fiddle Festival
- Edinburgh International Folk Festival, Usher Hall
- Castle Fraser, National Trust for Scotland (BBC broadcast)
- Queen's Hall, Edinburgh
- Eden Court Theatre, Inverness
- Celtic Connections, artist in residence, Glasgow
- Aberdeen Alternative Music Festival, Aberdeen Music Hall
- Queen Elizabeth Hall, London
- Blair Castle
- Lincoln Center, New York City, "Fiddlefest"
- Dorothy Chandler Pavilion, Los Angeles Music Center
- Cork, Ireland "Eisge na Laoi" Festival
- Sidmouth International Festival, England
- Inter-Celtic Folk Festival, Lorient, Brittany
- United Scottish Cultural Center, Vancouver, British Columbia
- Place des Arts, Montreal
- Teatro Monumental Symphony Hall, Madrid, Spain
- Ateneo Recital Hall, Caracas, Venezuela
- Mechanics Hall, Worcester, Massachusetts
- Massasoit Community College, Massachusetts
- University of Oregon, Beall Hall Eugene
- University of Illinois, Krannert Center
- Centennial Theatre, Vancouver, B.C.
- Sanders Theatre, Harvard University, Massachusetts
- Stone Mountain Highland Games, Atlanta, Georgia
- New Hampshire Highland Games
- United Scottish Society Games, Costa Mesa, California
-Valley of the Moon Scottish Fiddling School, California, Founder/Instructor (since 1984)
- Sabhal Mor Ostaig Gaelic College Fiddle Course , Isle of Skye, Scotland, Founder/Instructor (since 1987)
- Royal Academy of Music, Glasgow, Scotland
- Ashokan Fiddle & Dance Camp, New York
- University of California at Berkeley, Special Music Instructor
- Augusta Heritage School, Davis & Elkins College, West Virginia
- Fiddle '96, Fiddle '97, Fiddle '98 Master Classes, Edinburgh, Scotland
- San Francisco Scottish Fiddlers, Founder/Music Director
- Aberdeen Alternative Music Festival, Musician-in-Residence
- Fiddle Tunes Festival, Port Townsend, Washington
- California Music Educators Association Conference
- British Columbia Pipers' AssociationProduction
INDIE Award for Best Celtic Album for DAWN DANCE, Association for Independent Music, May 1996
INDIE Award Finalist, Celtic Album for WAY OUT TO HOPE STREET, Association for Independent Music, May 1997
Scotland: National Mod Fiddle Champion, Open Competition, Ayr, 1973; Dundee, 1974
United States: National Scottish Fiddle Champion, Virginia, 1983 and 1984
Canada: Top Ten Finalist, Shelbourne, Ontario, Old-Time Fiddle Championships, 1982 & 1983
California Arts Council Grant, Mentoring Program, 1990-91
California Arts Council, Touring and Performing Artists Grant, 1998-2003 program
Old Fettercairn Suite for Whyte & Mackay Distillers
Aberdeen Alternative Festival Strathspey

Critical Acclaim for ALASDAIR FRASER
"With fire in his soul and a twinkle in his eye, Alasdair Fraser breathed life into music by the earliest masters up to the present day. The many voices of the Scottish fiddle, whether derived from the skirl of the pipes or Gaelic song, or inspired by the more luscious tones of Fritz Kreisler, were put across with consummate technical skill, sparkling humor and above all, a burning sense of commitment." —Aberdeen Press and Journal
"The expressive gamut from deep Celtic melancholy to joyful jig, his fiddle imitations of the bagpipe almost unbelievable, the whole rendered with a humble sincerity, flawless virtuosity and just about the sweetest sound since Fritz Kreisler." —Los Angeles Times
"An uncanny, spellbinding balance of lightness and depth, earthiness and subtlety, sweetness and raw fire."—Scotland on Sunday
"One of Scotland's most valued tradition-bearers" —Neil Fraser, former Head of BBC Radio Scotland
"Alasdair Fraser was his normal genius self on both the dervish-quick strathspeys and the emotionally ravishing slow airs. His fiddling has such richness of rhythm and technical wizardry . . . his imaginative essence is passion."—The Boston Herald
"Fiddle playing of the highest order, a rarely heard clarity of playing without sacrificing the feel and enthusiasm so necessary to traditional playing"—Living Tradition
"With his vigorous, dancing sense of pace and humor, Alasdair Fraser created something of a ceilidh out of the formal setting"—Norman Chalmers, Scotland on Sunday
"Natural heir to the great Scots fiddlers Neil Gow and Scott Skinner" —Glasgow Herald
"Fraser is a remarkably gifted technician with a gloriously rich, silvery sonority, but never resorts to bravura technique or simple speed, preferring instead to tease out the intricate flow of melodic variations and embellishments, relying on musicality rather than muscle." —Scotland on Sunday
"this extraordinary Scots fiddler whose skills and passionate playing are steeped in tradition, but recognize no boundaries."—Into the Music
"Stating that Alasdair Fraser is a fiddle player is a bit like saying Pavarotti can sing" —Living Tradition
"Fraser's fiddle solos were show-stoppers. He plays with a cleverness, almost sassiness, that had people cheering and dancing in their seats . . ."—The Boston Globe
"One of the finest fiddlers Scotland has ever produced" —The Scotsman