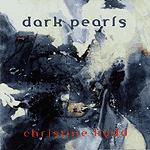 Christine Kydd (vocals, guitar)
Lorraine Jordan (backing vocals, bouzouki, djembe, cabasa)
"Christine Kydd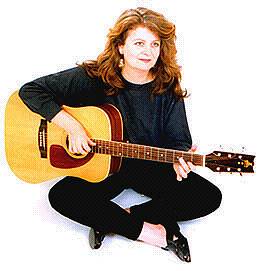 is a musician who brings warmth and style to her work, and a unique ability to communicate instantly with an audience or workshop group." —Aberdeen Alternative Festival
Christine Kydd with Lorraine Jordan, a perfect context in which to hear Christine's powerful performances. Dark Pearls is a very natural and creative musical combination highlighting songs from Christine's solo repertoire. The songs are big ballads and songs from the Lowland Tradition, and a sprinkling are from contemporary writers in the old idiom. Christine's singing combined with Lorraine's sensitive and vibrant work is by turns energetic and fun, compelling and emotive.
Christine Kydd is one of Scotland's great singers. A renowned interpreter and champion of the Scots song tradition, she has performed and recorded with others to produce some of Scotland's finest and often award-winning harmony vocal sounds.
But at the heart of her musical life has always been the art of the solo singer, her powerful performances having graced the stage with the likes ofCapercaillie, Christy Moore and the Tannahill Weavers. Collaborations with the finest of musicians include work with master fiddler Alasdair Fraser, Andy Thorburn, Jack Evans, Norman Chalmers, Frankie Armstrong, Wendy Weatherby, Corrina Hewat, as soloist and ensemble member in the award-winning concerts My Ain Countrie and Burns and a' That, as
well as Glasgow's Celtic Connections festival.
Universally respected as a teacher of Scots song and voicework, Christine is much sought after as tutor as well as performer. She has been invited to run her acclaimed workshops in Britain, Europe and the USA. She holds a teaching qualification in Voice (ADVS) from the prestigious Central School of Speech and Drama in London.
Visit Christine's own website for more information including concert dates.
Lord Gregory

King's Shillin'

Jenny Nettles / Fause, Fause

Sheath and Knife

Greenwoodside

Plooman Laddies

The Rovin' Ploughboy

The Twa Brithers

Fisherrow / The Song of the Fishgutters

Capernaum

Sailor Laddie

Bonnie Laddie I Gan Bye Ye
Engineering and production by Calum Malcolm.